Beautifully Simple Scheduling Solution for Salons and Barbershops
Build a better business by eliminating wait times, maximizing schedules, and greatly improving client satisfaction. Try it free today.
Create your account
30 day free trial
No credit card required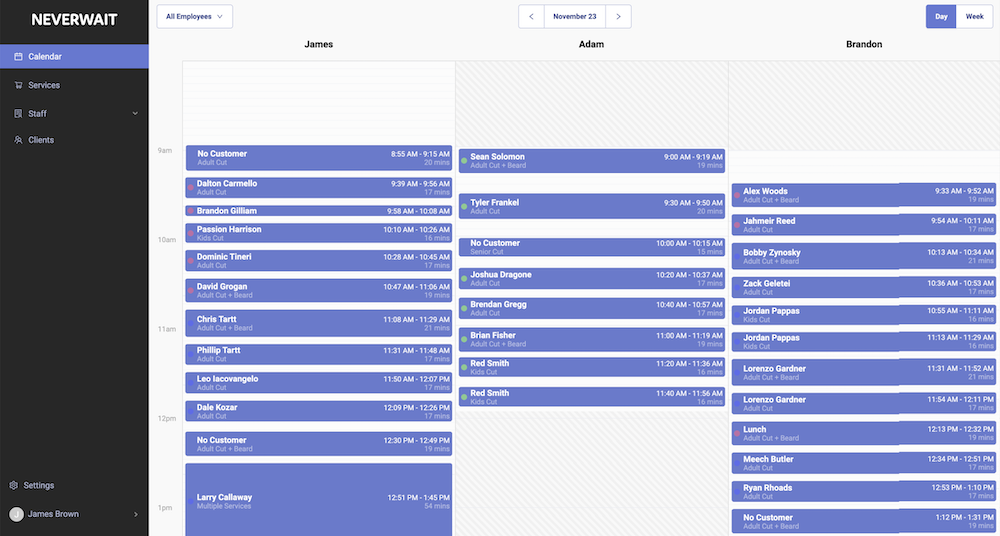 Transform your shop/salon
Long wait times? Turning away walk-ins?
You're leaving money on the table.
Your customers can skip the wait by checking in online or in your shop using our innovative check-in system that lets you accept walk-ins, online appointments, and online-checkins... all with one system!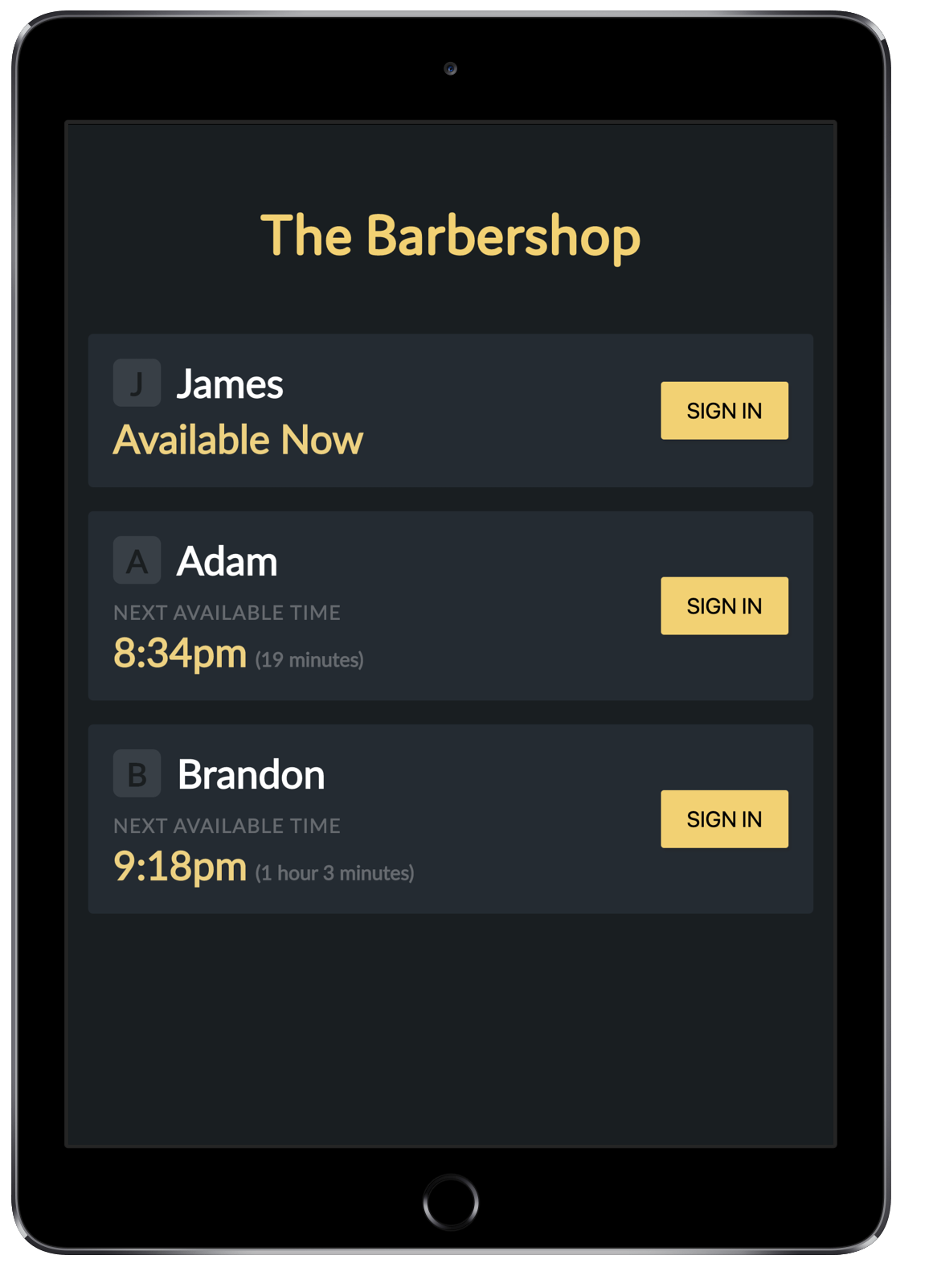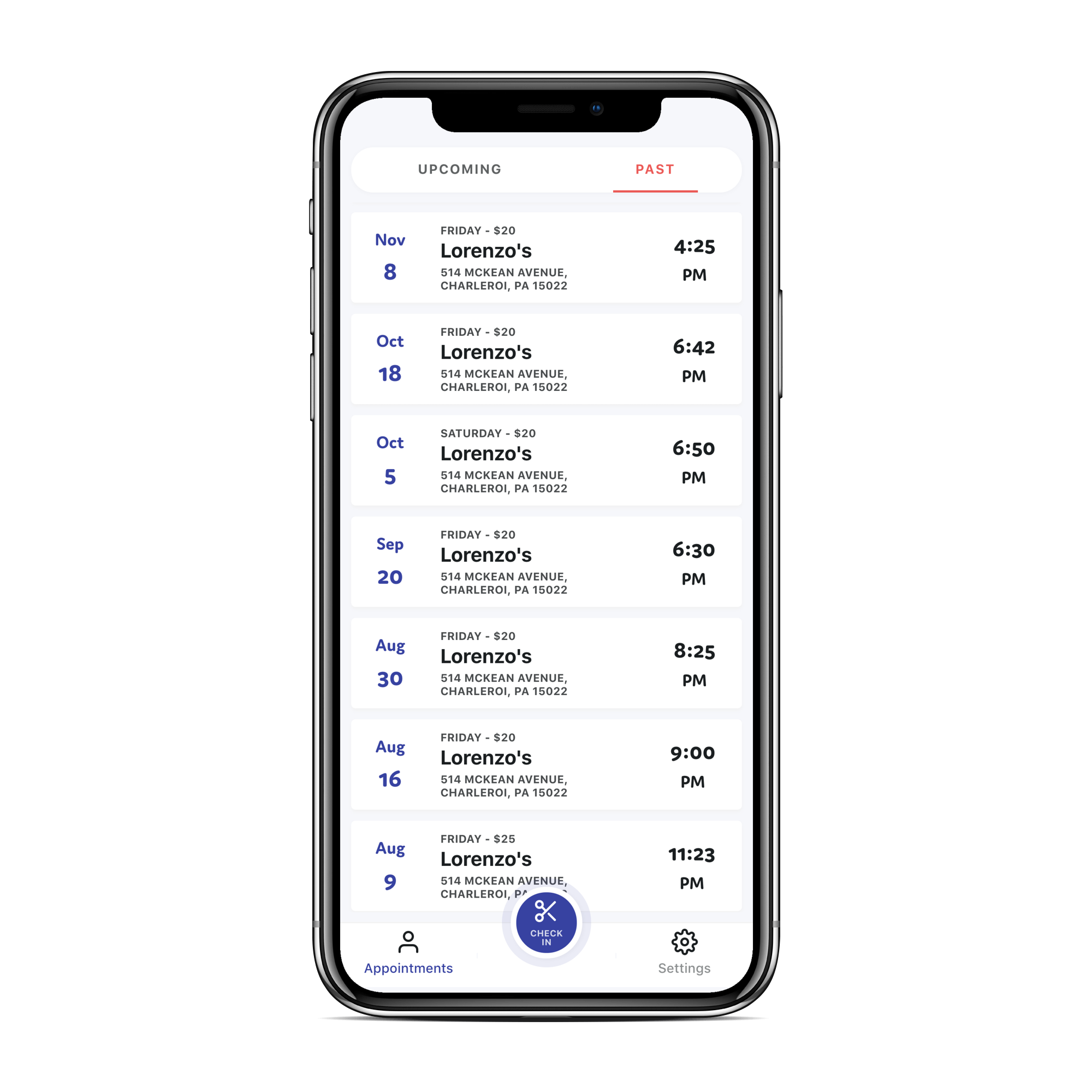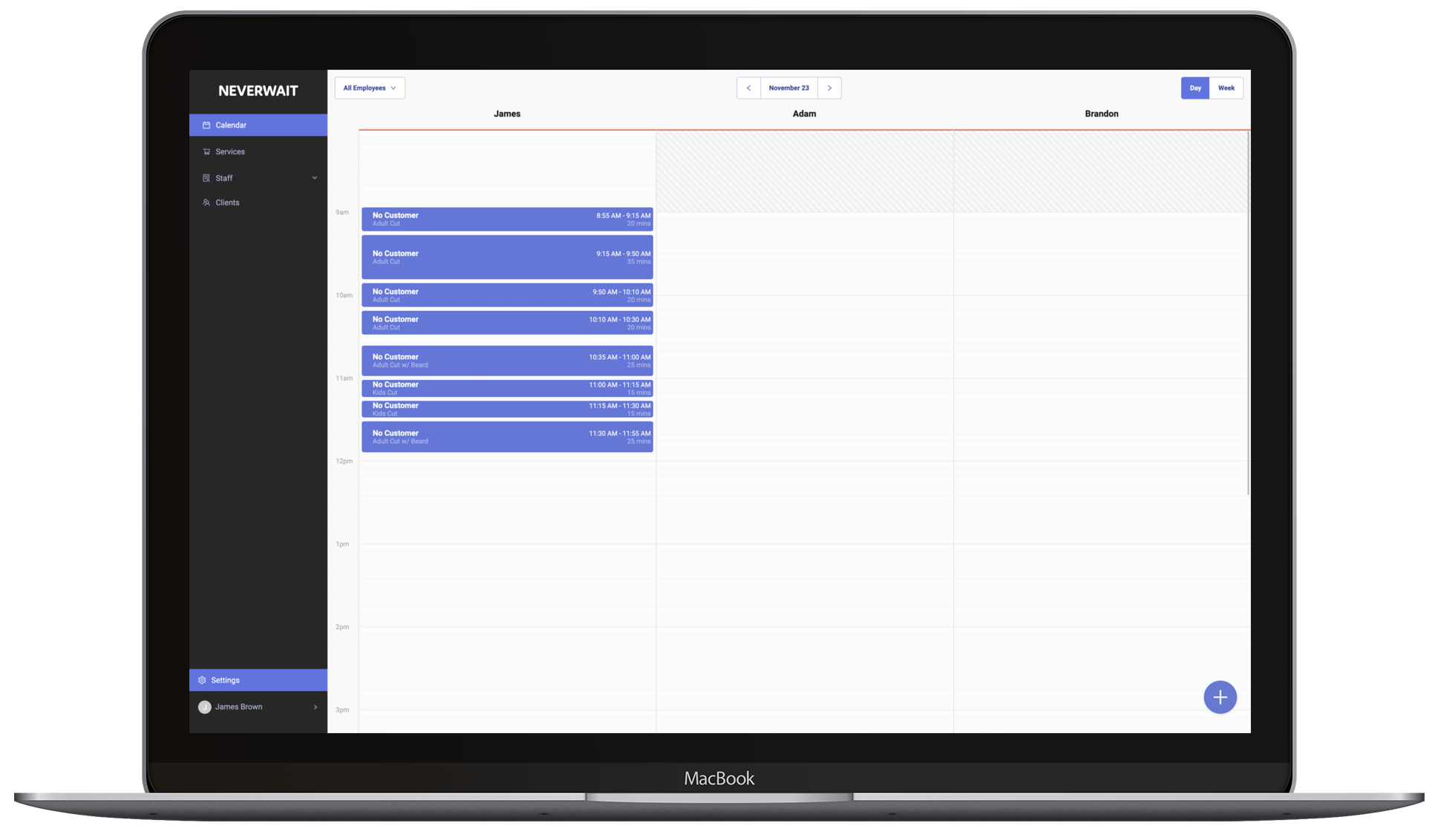 Real-time everything
Extend your shop with real-time technology that provides your customers with live wait times, their position in line, appointment notifications, and more.
Advanced employee scheduling
Pick and choose when and how you provide your services. Whether you're only accept appointments on Wednesdays, or walk-ins only until 1pm, we have you covered. You can charge different prices for appointments, walk-ins, and online check-ins as well. Simple scheduling for complex schedules.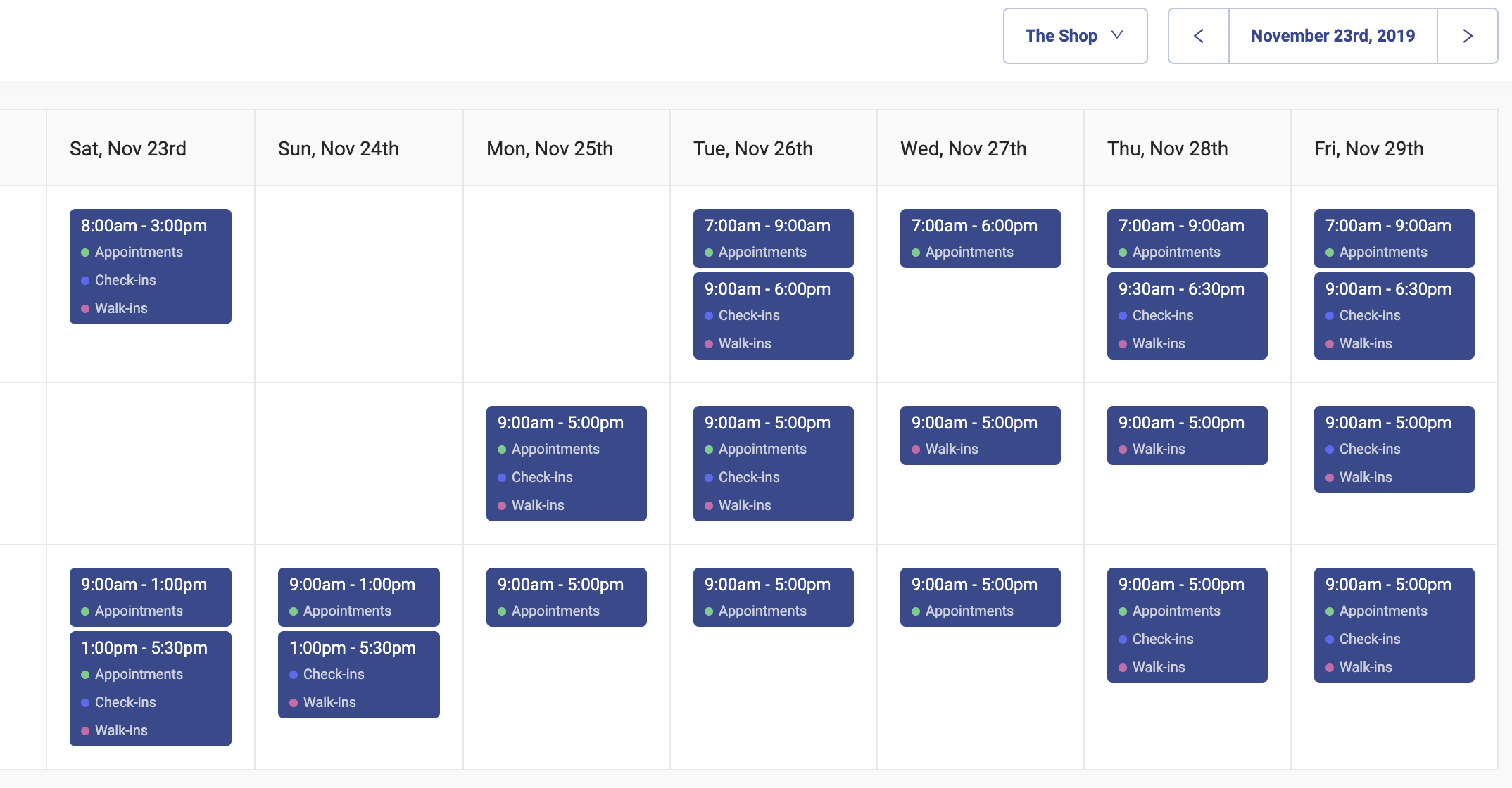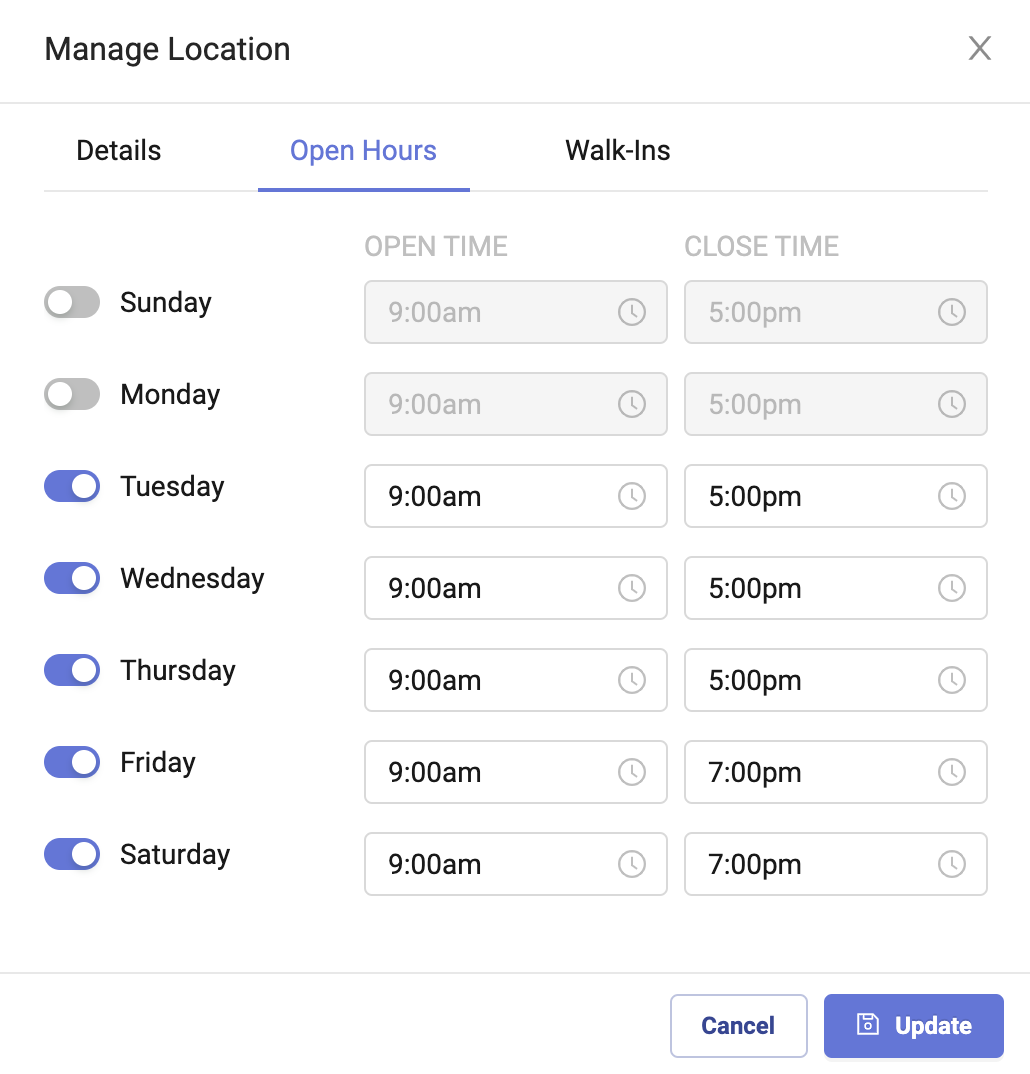 Send automated text reminders
Reduce no-shows without spending time sending texts or making phone calls. NeverWait automatically reminds your clients of upcoming appointments and notify them of changes.
Build better relationships
Every customer automatically gets their own profile. Easily view detailed appointment history and personal details. You can also add your own custom notes, so you're always prepared for each appointment.
John, your appointment time at Lorenzo's has been adjusted. Your appointment time is now 10:30am.
John, your 10:30am appointment at Lorenzo's is starting soon. Please arrive by 10:20am.
A flexible solution for all your booking needs
Staff scheduling, availability and personal time management
Advanced features to easily manage your employee's schedule and availability.
Multiple Locations
One location or 500 locations, save time with centralized location and employee management. Easily set business hours, closed dates, and more from one account.
Mobile Customer App
Customers can book appointments online, join the walk-in waiting list, and see live wait times without ever stepping foot into the shop.
Set service times and prices per staff member
Not all staff are the same. Some are faster than others. With NeverWait, you can set different pricing and service durations per employee.
Walk-in Appointments
Walk-ins will never be the same again. Our one of a kind check-in system lets your customers claim their spot and come back when its their turn. Say goodbye to waiting.
Plus much much more!
We're only scratching the surface of whats possible with NeverWait. We'd need a way bigger web site to list all of our features. Try us for free to see for yourself.
By Barbers and Customers, For Barbers and Customers